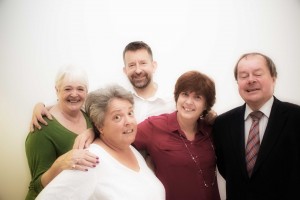 The staff at Nelson McLean take pride in the mix of professionalism and friendliness that characterises the company. Have a look at the individual bios below.
Malcolm McLean is a well respected and trusted solicitor with over thirty years experience in commercial and residential conveyancing. His clients, many of whom have been with Malcolm for more than twenty years, regard him as a safe pair of hands for their affairs. In his spare time Malcolm enjoys cricket & golf and is a keen gardener.
Nelson McLean co-director Anne Nelson is a very well known local businesswoman and community servant. Since moving to Tenterden in 1985, Anne has supported a number of business and local organisations – most notably serving as the secretary of the Tenterden & District Chamber of Commerce until retiring in September 2014 to focus on her business interests. Anne is married to Justin Nelson, a local lawyer, town councillor and school governor. Her hobbies are reading, knitting (currently mainly remembrance poppies) and quizzing – both competing and setting questions.
Richard is an avid bird watcher and photographer (he has had some of his photographs published). He lives in Lydd-on-Sea, so he is close to the RSPB site at Dungeness – perfect for his bird watching; however, he does not describe himself as a twitcher!!! Richard is single and yearns to own a Labrador. Richard also enjoys watching football and taking part in quizzes. Richard is the honorary treasurer of Tenterden & District Chamber of Commerce. Originally from Gravesend in Kent, Richard spent many years as a client services manager for a firm of stockbrokers in London, before deciding in 2012 to leave the pressures of London for the peace of the Kent coast.
Stevie enjoys knitting and baking and makes a mean chocolate fudge cake. Stevie is a local girl, having been born and brought up in Biddenden. She now lives in St Michaels. Stevie is married to Martin (a local butcher) who was also born and brought up in Biddenden. They have two grown up children, Nick, who is 26 and a train driver for Euro Tunnel, and Rebecca, who is 20 and is a trainee dental nurse in Tenterden.